Update On My Continued Denial of Cancer Treatment: Yet Another Hospital Appointment Put Off On Nov 18, 2022 (After Last 4 Appointments Put Off or Missed) (2022)
By Kevin "Rashid" Johnson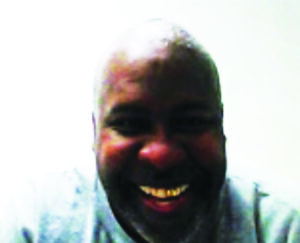 By this point it is clear, Virginia prison officials and their collaborators at the state-run hospital, the Medical College of Virginia (MCV), are NOT going to provide me timely treatment for my cancer.
According to the warden here at Sussex 1 State Prison (S1SP) I was scheduled to have a PET scan performed at MCV on Nov 11, 2022, but it was rescheduled yet again, this time because the hospital supposedly ran out of medicine needed to perform the scan. An implausible claim. For the fifth time diagnostic tests or consults with doctors needed to determine my appropriate course of cancer treatment have been missed or rescheduled. With every passing day my cancer condition worsens. The purpose of the PET scan is to determine to what extent my cancer has spread due to delay in treatment.
This same warden Kevin McCoy and his S1SP staff caused me to miss my prior PET scan appointment on Oct 25, 2022, then lied claiming they did not know why MCV didn't perform the scan that day and that it had been rescheduled. I only learned later upon speaking to a nurse who wasn't in the know about the lies being told to me, that the PET scan wasn't done on Oct 25th because the transportation guards got me to the hospital too late and missed my appointment and that the appointment hadn't been rescheduled at all.
There's clear collusion between Virginia prison officials and the staff at MCV to prevent me from receiving life-saving cancer treatment.
That MCV staff work with Virginia prisons to deny prisoners needed care is clear. In fact Virginia prison guards and administrators work at MCV. Their collusion was displayed in the case of another prisoner that I wrote about named Jaxon Chavez, whose broken jaw went untreated. (1) After prison medical staff at Nottoway Correctional Center (sic!) [NCC] refused him proper referral for weeks, Jaxon was admitted to a hospital in Lynchburg, VA where doctors scheduled him for surgery to repair his jaw. The day before his scheduled surgery prison officials removed him from the Lynchburg hospital and transferred him to MCV, where a doctor revoked his ordered surgery and made the patently absurd determination that his broken jaw needed no treatment! He was left with a permanently shattered jaw.
Jaxon is a Honduran migrant who speaks little english and writes none. Part of the reason I was set up and transferred away from NCC was because I was helping him file grievances and prepare to file a lawsuit about his denied care, and was bringing public attention to his medical mistreatment.
The warden McCoy made a special point to come to cell on Nov 18th to personally inform me that my appointment for that day would not be honored. As I've mentioned he and I have an extensive history and I have written several reports about his racism, corruption and abuses of prisoners when he worked as a guard and moved up the ranks BECAUSE of his corruption at the notoriously abusive Virginia supermax Red Onion State Prison.
____________
Endnotes:
1. Kevin "Rashid" Johnson, "First Do No Good: The Hypocritical path Of Prison Medical Care" http://rashidmod.com/?p=3222