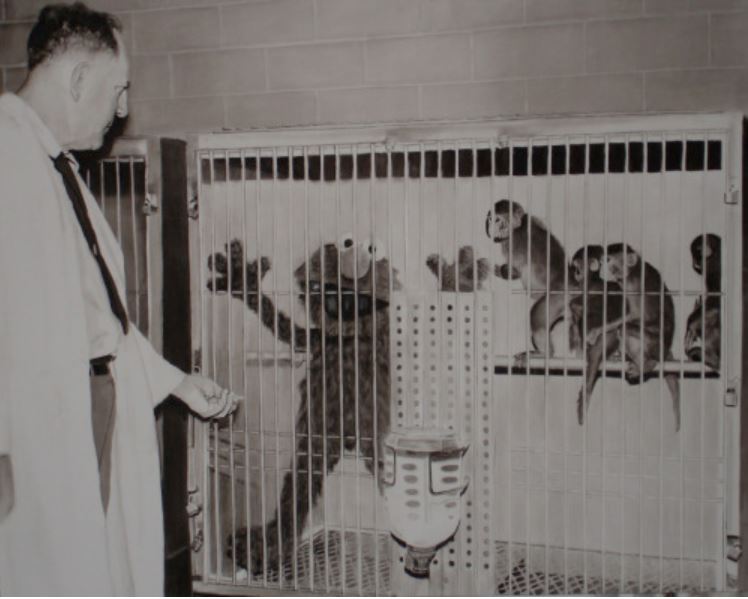 Joanna Saul, Director
Corrections Institution Inspection Committee
Riffe Center, 15th Floor
77 South High Street
Columbus, OH 43215
April 1, 2016
Dear Director Saul:
My communications mediums have been suspended since September 1 of last year without explanation, warning, notice, or justification. The ODRC is essentially murdering my social existence beyond prison fences. I have violated no prison rules to justify this suspension and no disciplinary action taken against me has imposed a communications restriction to justify what I experience.
I have contacted the parole board because I have a parole hearing scheduled for July that I cannot attend. I have not had communication with my attorney because of this communications suspension and he has been unable to prepare for my hearing. I am unaware if he still intends to represent me, and if he is, what he needs from me. If he is not going to represent me, I need to contact other attorneys. I currently have a legal fund for gaining counsel if only I could communicate with the outside world. But, I cannot.
I have had to voluntarily dismiss my federal civil rights action against prison authorities because prison authorities cut off all my communication with legal counsel and made prosecution of the case impossible. I have a year to hire new counsel and re-file, but I am running out of time and have no way to hire counsel with my communications suspended.
In December, ODRC Counsel Trevor Clark, who has been orchestrating this regimen of state terror, came to the prison to negotiate a settlement of my pending civil actions in the court of claims. He began by accusing me of violating Rule 17, unauthorized group activity, for using outgoing mail that the ODRC had no legal right to search and read. When that issue was disposed, he then offered, in settlement of the pending cases, to (1) expunge my disciplinary record, (2) adjust my security downward, (3) restore loved-ones to my visiting list who had been purged maliciously and without cause, and (4) resume all of my communications mediums. A week later, Clark withdrew the settlement offer.
Thereafter, on January 20, 2016, the same date he received communication from the Ohio Disciplinary Counsel informing him that I had attempted to get his law license suspended, Clark ordered a lieutenant here at the prison to write me up for the Rule 17 that he and I had already discussed and resolved. Clearly, Clark did this to satisfy a personal vendetta because I had attempted to get his law license suspended.
I now have a Rule 17 conviction to take to the parole board, a new justification for 5 more years in prison, and a new cause to file more litigation for the court of claims to judicially filibuster as they have my currently-filed cases.
In the meantime, prison officials including Clark and Director Gary Mohr have their home addresses posted at blastblog.noblogs.org and have pledged to continue terrorizing me until the operators of that site pull the plug. I do not operate the site, as I have no internet access even when my communications are restored. So, de facto, I am not responsible for that site or its content.
Until recently, I have had a statement that I had sent to some of my supporters placed on listservs for a broader network of supporters to know that I did not want anyone associated with me to use those posted addresses to attack prison officials' homes or property or to assault prison officials or their family members. Since the state terror regime has not ended despite my every effort to achieve a reasonable understanding with prison officials, I have recently asked supporters to delete that message from listservs. I am no longer interested in persuading others to refrain from actions they might otherwise take.
I write this letter in the hopes that you can get prison officials to end this illegal terror campaign. I sent a copy of this letter with an explanation of your office's role to supporters at seanswain.org. I have also sent a commentary that describes the implications of your office's failure to get prison officials to resume legality, for posting at seanswain.org in the eventuality that my communications are not promptly restored. That commentary will include the names of everyone at the Corrections Institution Inspection Committee so that a broader base of supporters, including hacktivists, will have an update on who is complicit, actively or inactively, in the terror regimen that I experience.
I hope we get my communications restored, my disciplinary file expunged, my visitor list restored, and my security level adjusted.
Thank you for your time and kind consideration,
Freedom or Death,
Anarchist Prisoner Sean Swain
Prison Reg. A243-205
P.O. Box 120
Lebanon, OH 45036