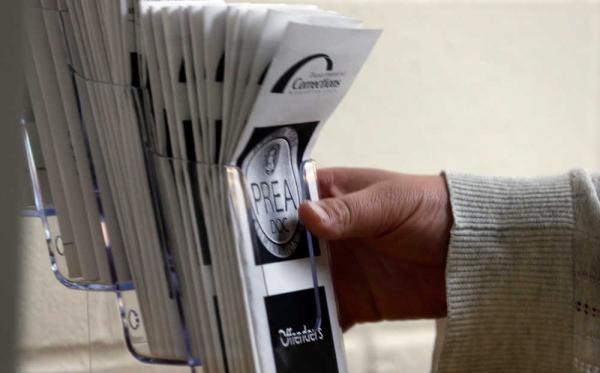 Aired September 2016 on The Final Straw.
If you would like to contact the Ohio Department of Rehabilitation and Correction and discuss the sexual abuse of inmate Michael Rhodus #A714293 by Officers Story and Swain (no relation), please contact the ODRC's PREA (Prison Rape Elimination Act) hotline at 614-995-3584 or 614-728-3155.
More information on the Prison Rape Elimination Act is available here.
Write to Michael Rhodus: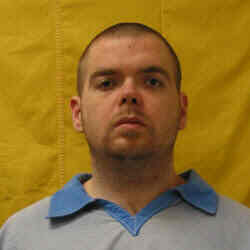 Michael Rhodus #714-293
Warren Correctional Inst.
P.O. Box 120
Lebanon, OH  45036
Full transcript:
A guy named Michael Rhodus was sent here to Warren Corruptional Institution to get rehabilitated and corrected. Whatever he did to get here, the state decided to address his malfunction by subjecting him to the following situation, which is now well documented:
On August 6, 2016, two corrections officers named Story and Swain (no relation) ordered Rhodus to stand on a table in the cell block's day room. Story and Swain made Rhodus hold a sign that said "I like big dick" while singing "I'm a little teapot."
Keep in mind that Rhodus was in a cell block with as many as 120 other prisoners, not all of whom are nice guys. In a close security prison you have plenty of sexual predators, some who may never be getting out of prison. Also keep in mind that Story and Swain are the "security officers"—the very people who are supposed to protect Rhodus from those sexual predators. Instead, the officers took it upon themselves to force Rhodus to hold a sign declaring his appreciation for large male sex organs. The officers deliberately and premeditatedly made Rhodus a sexual object in the eyes of prisoners, some of whom were, no doubt, sexual predators. It's a no-brainer that what they did to Rhodus made him a potential target for rape. But even more, their conduct was designed to make Rhodus a possible victim of rape. On top of that, given their targeting of Rhodus, the officers implied that it would be ok to rape Rhodus—that the officers themselves had no regard for him and that they gave implicit permission to rape him. But beyond making Rhodus a sex object in the minds of predators, and beyond implying permission to rape him, let's think about how the officers' actions reflect their own thinking.
Before the event even happened, before they forced to stand on a table holding a sign declaring his appreciation for large male sex organs, there had to be thought processes that lead to this. Possibly some kind of conversation. These officers clearly came to the conclusion that making Rhodus a sex object and subjecting him to the dangers of rape would be fun. What I'm getting at is that on some level those officers thought about Rhodus and had to have sex on their minds. Not just sex, but the thought of Rhodus declaring appreciation for male sex organs and potentially suffering the foreseeable consequences. Why are Story and Swain, who are paid to create a safe living environment for prisoners, thinking of the prisoners as sex objects to be exploited and abused? Here, we're not talking about a singular event anymore, but talking about those officers' twisted world view. There very orientation toward the human beings in their custody.
In response to all this Rhodus called the PREA hotline. PREA stands for Prison Rape Elimination Act, which is a federal program mandated on prisons designed to address rape and sexual assault of all types. On getting Rhodus's call, prison fascists began an investigation. As everything done to Rhodus was caught on security cameras, this was a no-brainer. Officers Story and Swain were suspended during the investigation. Of course, during the course of all this all of Story Swain's co-workers knew what the deal was. Rhodus was repeated to subjected to retaliation and harassment designed to demoralize him and force him to change his story. At each instance, he called the PREA hotline to complain that he was subjected to retaliation for contacting PREA in the first place. Prison fascists in response have determined that retaliation and harassment for contacting PREA is not a PREA matter. In other words, staff can retaliate and force sexual assault victims to change their story. And that's perfectly ok.
Further, when the investigation concluded, PREA fascists decided that the actions of Story and Swain—intended to turn Rhodus into a sex object for sexual predators—was only marginally related to PREA. As a consequence, Story and Swain reportedly have their jobs back. Sending a clear message that Warren Corruptional staff can do virtually anything they want to captives here. It's ok to endanger prisoners and promote sexual assault.
Feel free to call PREA and tell them what you think about that. The phone number for PREA central office is 614-995-3584. And the phone number for the outside PREA line is 614-728-3155.
This is anarchist prisoner Sean Swain from Warren Corruptional, where staff promoting sexual assault is acceptable. If you're listening, you are the resistance.