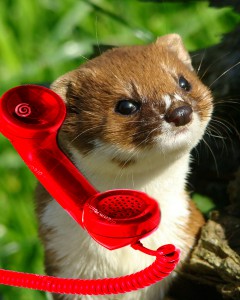 Sean's been on hungerstrike since Mon Feb 2nd, and without his blood pressure medication since Mon Feb 9th. He describes himself as "angry, stupid, and turning purple" in recent communication, which also includes speculative personality types of various ODRC and state officials, and descriptions of his rectal flame-throwing talents. It's clear he's still got his sense of humor even after 9 days without food.
Rick Kerger, Sean's attorney is working on filling a restraining order, which should resolve all this, but legal channels move slow while our friend is starving himself, so we've been calling fuckweasels all week… And getting nothing but run-around.
The fuckweasels keep passing the buck and refusing to accept responsibility or admit who cancelled the visits, why, or who can un-cancel them. We suspect they're slow walkin us, dragging their feet and waiting for Sean to die, or surrender.
Sean doesn't surrender.
So, since we can't find a pressure point to target, we've decided to adopt a shotgun approach. Call any and all of the following phone numbers, write letters and emails, do whatever you've got time and patience to do. It'll mean a lot to Sean. The bigger the flood, the more they'll regret it.
NOTE: in previous posts we suggested requesting your own video visit with Sean, forcing them to cancel a flood of requests. That won't work anymore. JPay has blocked Sean from getting video visits, so you won't get through. But, the first step is to request to add yourself to Sean's visiting list, using this form. This is still a great sign of support and solidarity, esp if you live in Ohio and can actually visit Sean. Also, writing him is a great idea. A flood of visit requests and letters will show the ODRC that by fucking with Sean, they're only making him and his incendiary viewpoint more popular and widely known. Also, we can promise that Sean is infintely more fun to talk to than any of the below Government Officials.
ON TO THE CALL LIST!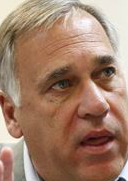 1. ODRC Central Office- 614-752-1150. [updated number] Ask for Director Gary Mohr, the top of the prison hierarchy. You'll probably only get to leave a message with his secretary. Demand that they send someone to meet and negotiate with hunger striking prisoner Sean Swain (#243-205) at OSP.
Write letters:  Gary Mohr, ODRC Director, 770 West Broad Street, Columbus, Ohio 43222
Email: drc.publicinfo@odrc.state.oh.us


2. ODRC Legal Services- 614-752-1765 ask for Trevor Clark (who is most likely behind all this, because he's had a hard-on for sniffing Sean's underwear since 2012) or his boss, Stephen Gray. In the unlikely event that you get Trevor on the phone, laugh at him cuz he's just a total trainwreck. In the unlikely event that you get Stephen Gray on the phone, ask him why he continues to employ a total trainwreck like Clark who keeps causing everyone so much trouble. In the far more likely event that you get the secretary, apologise for all the trouble and let her know that's what'll happen when you work for sneaky fascist cowards.
Write letters: Legal Services, 770 West Broad Street, Columbus, Ohio 43222
Email: none [try Trevor.Clark@odrc.state.oh.us and Stephen.Gray@odrc.state.oh.us]
Also, you can contact Clark's crossfit gym and ask them why they're providing training to known fascists.

3. Warden Jay Forshey at Ohio State Penitentiary- 330-743-0700 ext 2006. This is the guy in charge of the prison where Sean is held. He insists he and his staff had nothing to do with canceling the video visits. If you call him, demand that he take Sean's hunger strike seriously, even though it is not official because Sean refuses to be punished by going to the hole for protesting. Ask him to contact central office and get someone who can resolve this issue to come to see Sean.
Write letters: Warden Forshay, OSP, 878 Coitsville-Hubbard Rd, Youngstown, OH 44505
Email: Laura.Gardner@odrc.state.oh.us

4. Regional Director Todd Ishee – 330-797-6398. Forshay's boss. Again, request that he get someone from central office to meet with Sean and resolve the issue.
Write letters: Northeast Regional Office, Voinovich Building, 242 West Federal Street, Suite #402, Youngstown, OH 44503
Email: Todd.Ishee@odrc.state.oh.us

5. Paul Schumacher, DRCCO- 614-728-1152 (Sherlock Paulie Supergenius) this is the guy Warden Forshay ratted out for actually cancelling the video visits. We think he's in the DRC investigator's office, but not quite sure. He's a man of mystery. You call will probably go straight to voicemail, and if it doesn't, he'll tell you he can't say anything about the matter, but if you keep asking him questions (like: who put you up to it? What is your relationship with Trevor Clark? If you cancelled the visits, can't you uncancel them? Who is Black Lightning? Do you hope that if you lie for your bosses enough they might invite you to their next naked twister party?) He very likely will say something more about the matter. Let us know if you get anywhere!
Email: Maybe, Paul.Schumacher@odrc.state.oh.us?
5. Thomas Miller, Ohio Assistant Attorney General – 614-644-7233. We've been callin this guy all week, mainly cuz Paul told us to. He loves talking to people without giving away any real information. He talked to my retired elementary school teacher, dyed in the whool bleeding heart liberal mom for twenty minutes the other day, and pissed her off. Ohio tax payers must be paying him to sit around throwing pencils at the ceiling most days.
Sean suggests that Beerbog Tommy like ham and mushrooms on his pizza.
Phone: 614-644-7233.
Email: thomas.miller@ohioattorneygeneral.gov
Fax: 614-578-9963
Mail / visit / delivery address: 150 East Gay Street, 16th Floor, Columbus OH 43215-6001

6. The Correctional Institution Inspection Committee (CIIC) Members. This is a committee of the Ohio general assembly, composed of senators and represenatives who're committed to overseeing the Ohio prison system for the proud citizens who duly elected them. So, if you beleive in democracy, count on them to straighten everything right out for us.  It'll take them five to ten buisness days to get any answer from the prisoncrats, but if their phones are ringing off the hook, they might not just smile and shrug when the ODRC blows them off.
Start by filing a CIIC complaint. Oh, by the way, Joanna Saul, the CIIC executive director is Trevor Clark's good buddy.

Paul Zeltwanger (R) House District 54 (614) 644-6027
Nicholas J. Celebrezze  (D) House District 15 (614) 466-3485
Bob D. Hackett (R) House District 74 (614) 466-1470
Michelle Lepore-Hagan  (D) House District 58 (614) 466-9435
Click the names to send emails.
Mailing Address:
Vern Riffe Center
77 South High Street 13th Floor
Columbus, OH 43215-6111
Sandra Williams (D) Senate District 21 (614) 466-4857
Cliff Hite, Vice Chair (R) Senate District 1 (614) 466-8150
Edna Brown (D) Senate District 11 (614) 466-5204
John Eklund (R) Senate District 18 (614) 644-7718
Click the names to send emails.
Mailing address:
Senate Building
1 Capitol Square, 2nd Floor
Columbus, Ohio43215