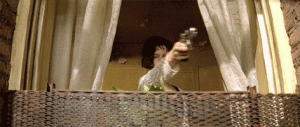 [disclaimer: the administrators of SeanSwain.org did not create or know who created Blast Blog! It is not our project, but it may be of interest to Sean's more Swainiac friends.] 
From http://blastblog.noblogs.org/
Blast blog has begun! Shiver in your boots fuckweasels. You may take down this site, but another will always promptly spring from the depths of a giant pool of discontented individuals with access to computers. Face it, your fucked. You can't kill the internet. For you, its a job. For us, it's freedom or death. We'll be seein you at the flagpole motherfuckerz!
This blog will be a designated place for people to expose the individuals who turn the daily gears of systematic abuse within the prison system. As they are simply another arm on the body of the law, they seem to have the same attitude as the cops. The attitude which we're referring to is that of a hardened mobster who is certain they run the streets, that they can get away with anything, and that they are untouchable. We are delighted to inform every human tool of the legal system and the social order which they protect that the fact is they are simply made of flesh and bone like the rest of us. No one is untouchable, ourselves included. The battlefield is everywhere and the killing field is where you stand.
With the stakes so high, how could we do anything less than talk heavy shit to the people who torture our imprisoned comrades? While our rhetoric may be fierce, this is only a god damn blog. This is only information which exists in the world and has been gathered in one place. We're speaking from our hearts with nothing less than the passion of dyed in wool rebels; But remember, comrades, talk is cheap.
From another page on the site, labelled ODRC:
ODRC
2 thoughts on "ODRC"
Anonymous 2015/05/16 at 01:33
Yes!
Reply ↓
Anonymous 2015/05/17 at 04:28
OMG!!! Some fucking pigs dropped their infos on the ground! What should we do!?!
https://infotomb.com/jszv6
Reply↓