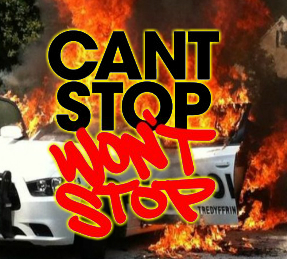 There's lots of new stuff at SeanSwain.org!
Want to see a basic chronology of what's been going on in the war of attrition between Sean and certain central office fuckweasels? Look here: http://seanswain.org/chronology/
How about Sean's proposal of how to settle the A12M lawsuit before things get any more out of hand? That's here: http://seanswain.org/sean-proposes-settlement-of-lawsuit/
Wanna see the argument Sean used to win a reduction in his security level? I think you do, it includes COs running around naked and shooting roman candles out of their ass cracks: http://seanswain.org/open-statement-related-to-security-review-scheduled-for-june-9-2015/
Sean's most recent philosophical treatise is a twelve page deposition to the courts, in which he tries to explain anti-civ anarchism to the poor deluded hierarchs in a language they might understand. Wanna read it? http://seanswain.org/seans-deposition-to-the-courts/
How about his recent Final Straw Segments? They continue in other prisoner's voices despite the ODRC's attempts to blacksite him. Here: http://seanswain.org/cops-guards-and-the-99/ and here: http://seanswain.org/lets-talk-about-political-violence/
Concerned about blastblog.noblogs.org and what kind of escalation that might bring? Sean's take on what it's actually all about is here: http://seanswain.org/sean-fingers-the-creator-of-blastblog-noblogs-org/
Or, you can just check out this awesome drawing that one of Sean's youngest supporters made for him: http://seanswain.org/children-draw-pictures-for-sean/
In short: Can't stop. Won't stop. Sean remains unflappable and hilariously vitriolic in the face of ever increasing repression by the state.