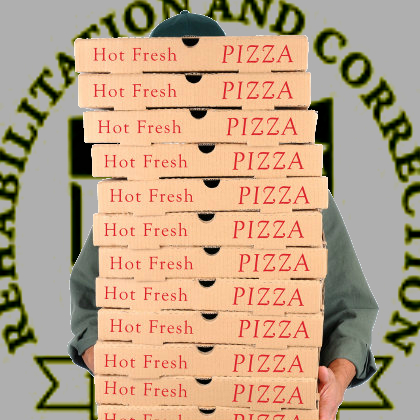 While Sean's communications mediums were all suspended, his only direct communication with the outside world was in the form of legal mail to the court. So, to continue to describe his situation, he sent sworn declarations to the court which were then read by Sean's attorney and were potentially linked at seanswain.org. It turns out, even these legal communications were unlawfully delayed for a week by prison fuckweasels.
In order to stop the federal court from reading these detailed accounts of fuckweasel shenanigans, ODRC officials' legal counsel, Assistant Attorney General Thomas C. Miller, has moved for Sean's accounts to be "struck" from the record. That is, he wants them removed as if they never happened.
July 8 2015- state motion to strike
Curiously, a copy of the motion was never received by Sean. That means Miller didn't follow court rules and let Sean see what he was filing and simply attempted to go behind his back.

"I wonder how it feels to be a licensed attorney working for the all-powerful state, doing dirty shit to fuck over a guy locked in a cage… And you suck so bad that you STILL get caught," Sean said.
Anyone who wants to ask him can call him at (614) 644-7233 or email him at thomas.miller@ohioattorneygeneral.gov.
For anyone wanting to order a pizza delivery to Assistant Attorney General Thomas C. Miller, his office location is:
Corrections Litigation Unit
150 East Gay Street, 16th Floor
Columbus, OH 43215-6001
He likes exotic toppings and prefers when you order enough pizza for his whole office as frequently as possible.