ODRC Fears Swain's Reason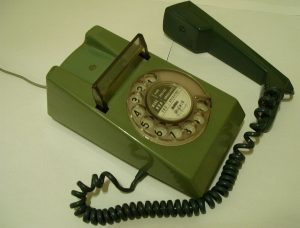 Sean Swain is being silenced by the Ohio Department of Retribution and Corruption again. In a classic move of an abusive, one-sided relationship, ODRC Director Annette Chambers-Smith (former General Manager of Payment Services at dastardly prison profiteer JPay Inc) and her underlings are overseeing the shut-out of JPay (the monopoly communication and digital media choice of many state prison systems) email and GTL phone services for Sean Swain with no explanation. Remember, while Sean is a prisoner IN Virginia, he is a prisoner OF Ohio (in exile).
This comes shortly after Detroit ABC published Sean's An Open Letter to Annette Chambers-Smith from Anarchist Prisoner Sean Swain, copies of which were intercepted by mailroom goons alongside portions of Sean's forthcoming LBC book, 'Ohio' (an expansion of his formerly published zine). Here we reproduce the contents of Sean's open letter and invite readers and supporters to reach out to the ODRC and the VADOC and enquire as to Sean's communication.
Trigger / Content Warning, the below text contains descriptions of sexual assault by ODRC employees that Sean experienced while in Ohio prison.:
AN OPEN LETTER TO "EXPLOITATION ANNIE," ANNETTE CHAMBERS SMITH, DIRECTOR OF THE OPPRESSIVE DIMWITS OF RETRIBUTION AND CORRUPTION… ON TORTURE, RAPE, FAILED ASSASSINATION, ILLEGAL RENDITION, HER LEGACY AS AN INCOMPETENT AND INSENSITIVE FUCKWEASEL… AND THE 826 SONGS ON JPAY SHE STOLE FROM ME…

Dear Exploitation Annie:

You might not remember me. You illegally exiled me to Virginia more than a year and a half ago, so I'll have to jog your memory.

In 2012, I wrote a public criticism of JPay, the company you ran before getting appointed to the ODRC. When I criticized your old company, your predecessor equated journalism with terrorism, had me tortured, and declared me a gang leader based upon my "ideology."

During that year of torture, ODRC attorney Trevor Matthew Clark interrogated me and, during that interrogation, he subjected me to sexual assault, cupping my testicles in his hand and demanding sex acts that I did not perform.

Clark no longer works at the ODRC. He's now at Wexner Medical Center for Ohio State University. They must need a lawyer experienced in grabbing balls.

After Clark grabbed my balls and the torture ended, Clark enlisted a number of officials as accomplices to torment me, including Paul Shoemaker, Roger Wilson, Brian Wenstrup and others– subjecting me to contrived disciplinary actions, baseless communications restrictions, and a whole host of really petty and childish retaliations.

The lesson is pretty clear: when a coked-up prison system lawyer grabs your balls, just let him grab your balls.

All of the reprehensible and mind-numbing torments concocted by Clark's accomplices were recounted at seanswain.org. Then, free world people found it so shocking, they posted prison officials' home addresses at blastblog.noblogs.org.

That's the consequences when you conspire to carry out the agenda of a creepy ball-grabber.

They are all ball-grabbers-by-proxy.

So, by the time you came along, these clowns were continuing to ramp up the repression and it escalated until something got torched at your predecessor's home. Gary Mohr resigned, took up a consulting job in North Carolina, fucking up their prisons like he fucked up Ohio's.

On his way out, he hatched a plot to have me killed at Lucasville. That got exposed when prisoners there blew the whistle.

And then you came along, perfectly unqualified, after running a predatory, profiteering company that exploits prisoners. One of your first acts in office was to illegally subject the critic of your company to rendition, exiling me to the Virginia prison system.

Best thing you fuckweasels ever did to me. The food is fantastic. The weather is wonderful. The prisons are run by responsible adults, unlike Ohio.

Then COVID-19 hit and you responded to it with historic mismanagement, killing off more prisoners through ineptitude and apathy than any other prisons director. Hundreds of preventable deaths.

You really suck at this. I got exiled just in time.

I hear you got COVID-19. Unfortunate for all those prisoners that you didn't get it sooner. Also unfortunate for them…you survived.

So, at any rate, I've been here in Virginia more than a year and I still don't have my music or email from JPay. I bought it in good faith and you deprived me of access by renditioning me. JPay says they can't transfer it from my Ohio account to Virginia.

Since you ran JPay, and because your illegal exile of me caused this fiasco, I was thinking you could get my music and emails to me.

If not, I'll accept a personal check for the amount of my loss. I'm sure you've got more loot than you know what to do with, given your time with JPay… swindling prisoners…

Thanks again for exiling me to Virginia before the apocalypse hit.

Hugs,

Anarchist Prisoner Sean Swain