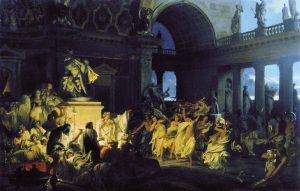 Let's talk about happiness.
Some famous dead guy included the "pursuit of happiness" as one of our "unalienable rights" described in the U.S. Constitution, right up there with life and liberty. It would seem that, at least to that famous dead guy, we live and we have the freedom to choose our own way for the purpose of getting happy.
We have lots of self-help gurus who write books giving us advice on how to get happy. Impossible to know how many of those gurus are truly happy themselves. Clearly they wrote their books out of an unhappiness with their financial situations before writing the books. The Dalai Lama wrote a book entitled, The Art of Happiness. So, even the world's most iconic Buddhist figure proposes that there is a spiritual basis for getting happy.