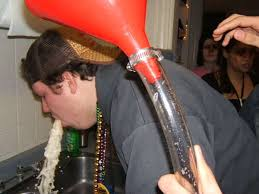 Call in Day…
On Monday we had a call in day to let the Southeast Regional Office of the ODRC know that SOCF staff were already messing with Sean and that we'd be keeping an eye on things. When supporters didn't just get voicemail, we were told that they're getting lots of calls and are having a meeting with people from legal services (trainwreck Trevor's office) about the issue. This means any fuckweaselry that occurs in the near future was either approved and coordinated from the top, or that the ODRC does not have control of its prisons. Both things seem equally possible. They do have a rather atrocious (deadly even) record of keeping SOCF orderly.
Thank you to everyone who made the calls, we think they've made a positive difference.
Speaking of evidence for the lawsuit…
During Sean's recent hunger strike his lawyer filed a restraining order demanding that the ODRC stop interferring with Sean's access to communication. The judge appointed to Sean's lawsuit scheduled a hearing on this motion for this Friday, but Beer Bong Tommy is sick with the flu (or maybe he just partied a little too hardy) and they requested a delay til Fri March 6th. So, now we get to see if the fuckweasels can contain their fascistic impulses for even a week, or if they do something really stupid and embarassing even with a hearing scheduled.
Property…
We're not hearing from Sean as often because phone calls from SOCF are five times as expensive as from OSP. But we haven't heard that he (or any of the 4A transfers) got his property back yet. We hope to hear more from him soon.