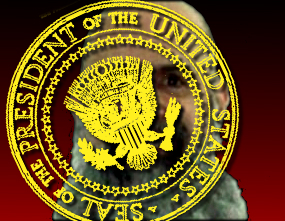 WHY ANARCHISTS SHOULD SUPPORT A SWAIN PRESIDENCY…
Here's a quick and virtually painless method for achieving the solution, totally unravelling the existing global system!
WHY REPUBLICANS SHOULD SUPPORT A SWAIN PRESIDENCY…
Sean Swain would provide the lowest tax rate (0%) and he is the only candidate who would completely eliminate ALL government regulation! Sean Swain would eliminate the ENTIRE national debt on his first day in office!
WHY DEMOCRATS SHOULD SUPPORT A SWAIN PRESIDENCY…
Sean Swain is the only candidate who will completely erase the wealth gap between rich and poor and totally alleviate the burdens of the working class while creating a level playing field for EVERYONE! Only Sean Swain's plan will SAVE the environment by eliminating industry!
WHY LIBERTARIANS SHOULD SUPPORT A SWAIN PRESIDENCY…
Only Sean Swain will ELIMINATE the surveillance control state and leave you completely free to live your lives without intrusion!
BRING THE WHOLE FUCKIN' THING DOWN.
ANARCHIST PRISONER SEAN SWAIN FOR PRESIDENT, 2016.
According to the platform Sean Swain unveiled this week, he intends to remain president for only ninety days in order to accomplish the following agenda:
1. De-commission the United States military and take all nuclear weapons off-line permanently.
2. Auction trillions of dollars worth of military hardware on e-Bay.
3. Demand resignation of the Joint Chiefs of Staff and the heads of every U.S. agency including the FBI, CIA, NSA and Homeland Security. Those who refuse to resign will be shot and eaten.
4. Open all borders. By Executive Order, border patrols will greet all immigrants with warm blankets and chicken soup.
5. Print billions of dollars and release them into the economy without keeping count.
6. Refuse to sign any budget, raise any debt ceiling, or resolve any government shutdown.
7. Pardon all U.S. prisoners and burn all prisons to the ground.
8. Declare every day of the year a national holiday, eliminating all work.