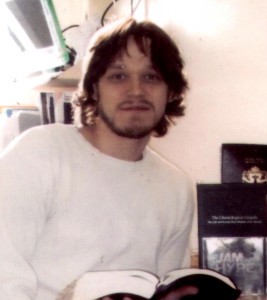 Sean's co-accused, James "BlackJack" Dzelajilja was moved to Toledo CI when the ODRC moved all the level 4As out of OSP.  Since Sean's access to video visits has been temporarily suspended indefinitely, we figured we'd get the story of the Army of the 12 Monkeys from BlackJack instead. Or find out what other ingenious nonsense the fuckweasels might come up with to prevent supposedly protected prisoner speech. The video visits are scheduled for this weekend, and guess what we got in an email BlackJack sent today?
"Our Jpay kiosk has been down since Fri. night. Its now Wed. Only the one in our block is down. Nobody else's. Wouldn't it be cute if they didn't fix it until AFTER our vid-visit? I hope thats not the case. The day this email gets sent out is the day our kiosk gets back online.
Its Thu. morning. Last night the whole block agreed to refuse our breakfast trays today. The administration saw an organized & unified group of prisoners, working together for one purpose: to let it be known that we want our kiosk fixed, & we're willing to unify ourselves to make that happen. Today, we simply don't eat. (All of us.) Tomorrow…who knows what we'll do? They forced us to lock down in our cells. The kiosk is being fixed as I type this. Theoretically, I should be able to send this to you at some point today. Its sad that shit like this has to happen just so we can keep in contact with family & friends. Peace!"
Blackjack isn't great at replying to letters, but he does love to get mail, and is better at email. So drop him a line, or set up a JPay account and get with him that way. Looks like we will be getting the video visits to happen, and hopefully he'll be able to share some rhymes as well as answering questions.
Here's his contact info:
James Dzelajilja
530-144
ToCI
PO BOX 80033
Toledo, OH 43608