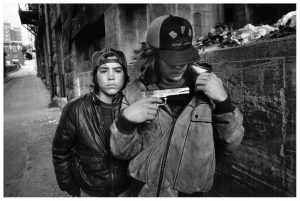 In Ohio prisons, pretty much everyone is in a gang whether they're in a gang or not. If you're an Ohio prisoner and you're not in a gang, prison administrators will put you in one. And if there's no gang for you, they'll just create a new one.
The reason is, it's a federal bloc grant swindle. Here's how it works:
The U.S. Department of Justice keeps a kind of database on what it calls "Security Threat Groups," or STGs, not to be confused with STDs, or "sexually transmitted diseases." The Department of Justice does not monitor chlamydia or gonorrhea. Yet. At least, as far as I know.